A nanometer-size virus dominated 2020! We all suffered. Personal challenges, stressful life, endless troubles.
On the contrary, there was something good. E-commerce bloomed, with WordPress and WooCommerce leading the way. So more businesses online meant it was more necessary than ever to help thousands of people build and grow their businesses.
Despite the virus taking control of our daily life, StoreApps did not come to a halt. We continued development and marketing, added some breakthrough plugins, new features while also solving user pain along the way.
Working from home and remote location was a challenge initially, but with a common goal to help customers, it all sorted out.
Thanks for all your love and support, it was our best year in terms of sales and traffic. Something to cheer in this pandemic time.
So, what basically happened in 2020 with StoreApps? New product launches, achievements, life lessons, SEO lessons…let's have a quick sneak peek. We start with product development/fixes/features launches.
A step towards Artificial Intelligence – Offermative is our magical solution to grow sales
We put efforts to solve one of the biggest challenges users faced – offer creation in WooCommerce.
Designing offers, selecting products, discounts, CTA buttons and of course copywriting…Offermative automates everything.
Select from pre-generated campaigns, run them and see your sales soar.
"Game-changer for WooCommerce", "Nothing like Offermative in the market", "Offermative bailed me out from business crisis"…that's quite encouraging words from our users.
Waiting for you to try out Offermative and hear some feedback.
Try Offermative and get guaranteed sales
Launch of Email Customizer Pro on WooCommerce – Edit text, upsell products from within the email
Everyone wants to customize WooCommerce emails to build their brand identity. And there are some email customizer plugins for it.
But Email Customizer Pro is the only plugin that gives you the flexibility to edit email text as well as automatically recommend products as an upsell/cross-sell from within the customized email.
Other benefits of using Email Customizer Pro –
Customize all default WooCommerce order email templates and WooCommerce Subscriptions emails
Customize header and footer, add social media icons, featured image
Live preview, mobile responsive
Get Email Customizer Pro plugin
Launch of Cashier on WooCommerce – Your checkout funnel optimizer
If you like an all-in-one checkout solution than managing multiple plugins, Cashier for WooCommerce plugin is for you.
The plugin helps implement a direct checkout (skip cart) or one-click checkout (skip cart, checkout, payment) using Buy Now button or links. And it automatically shows product recommendations as frequently bought together.
It's like having two powerful functionalities of Amazon on your WooCommerce store.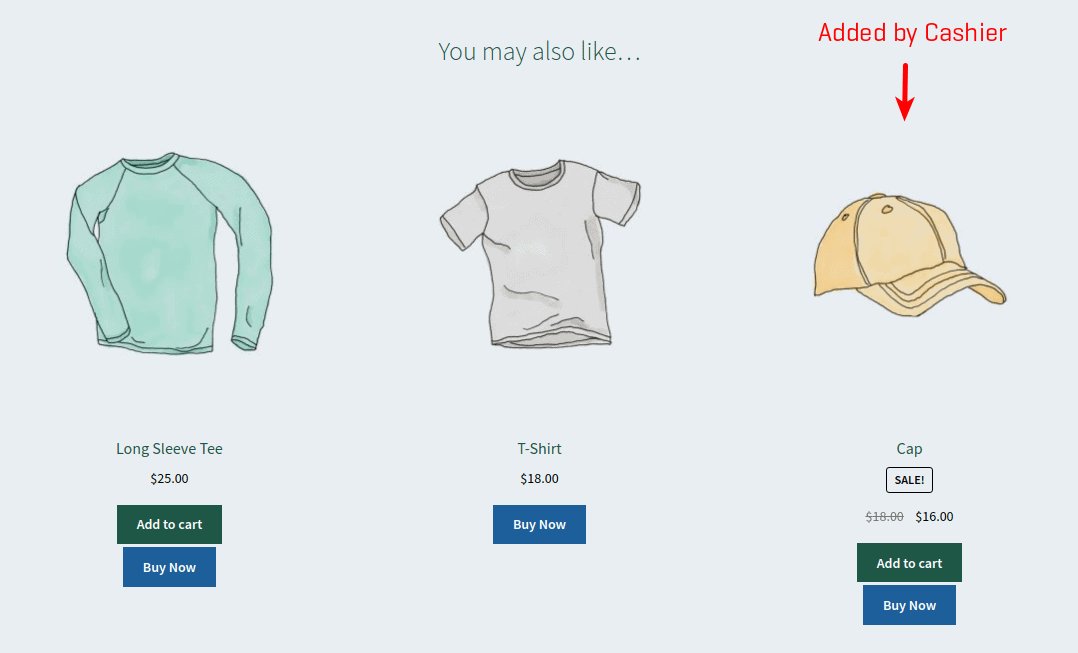 Other benefits of using Cashier –
Enable Buy Now for your entire store, per product, or per product category
Share Buy Now links via email, social media, or embed them anywhere on your website
Redirect to any page after adding a product to cart using Buy Now links.
Set min-max product quantity and enable direct checkout using Buy Now links for that product quantity
Sliding cart panel, updating variations in the cart itself, checkout field editor, conversion optimized checkout page (Coming soon)
Get Cashier for WooCommerce plugin
Smart Manager – Continues to be our best-seller since 9 years
Major improvements in Smart Manager –
Create / Update / Delete 'Custom Views' just like 'Custom Views in Excel – Create a dashboard to view only the data you want
Bulk edit, export and other Smart Manager features support for all custom post types. Great to manage WooCommerce Subscriptions, WooCommerce Bookings and other post types
Permanently delete selected records / all records for any post type
New UI, better UX, compatibility with latest version of WordPress and WooCommerce
Affiliate for WooCommerce – Powerful commission plans, marketing campaigns and more
From the ability to create the simple most affiliate program to creating affiliate commission plans, the plugin has all the features you need.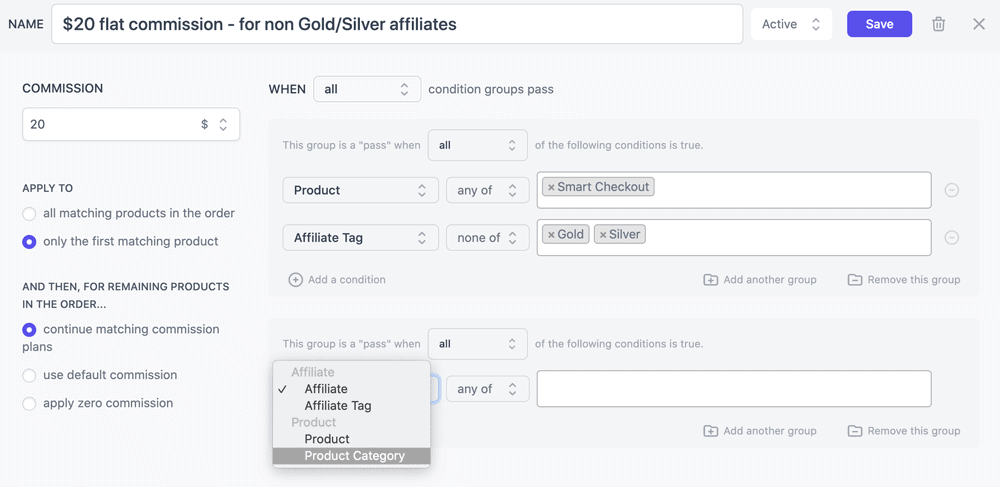 What makes the plugin so popular –
Affiliates can register (using forms), generate links, and track commissions themselves.
Offer unlimited marketing resources / assets. Create campaigns, add promotional material – images, videos, swipe files, anything you want and let affiliates pick them up and promote. All using your familiar WordPress editor.
Payout partners easily using PayPal Mass Payout API
Use coupons for tracking referrals
Set different affiliate commission rates for different users. Flat rate or percentage. 25% for John, 35% for Erica, $5 for Matt…
Set up various commission plans based on product, product type, affiliate tags, number of orders and referrals, product price, quantity, taxonomy
Get Affiliate for WooCommerce plugin
WooCommerce Smart Coupons – New designs, restrictions, scheduling…
Best-selling coupons plugin on WooCommerce.
We were overwhelmed with the feedback received as coupons were the most used during the holiday season 2020. Especially gift cards, scheduling and bulk generation features of Smart Coupons.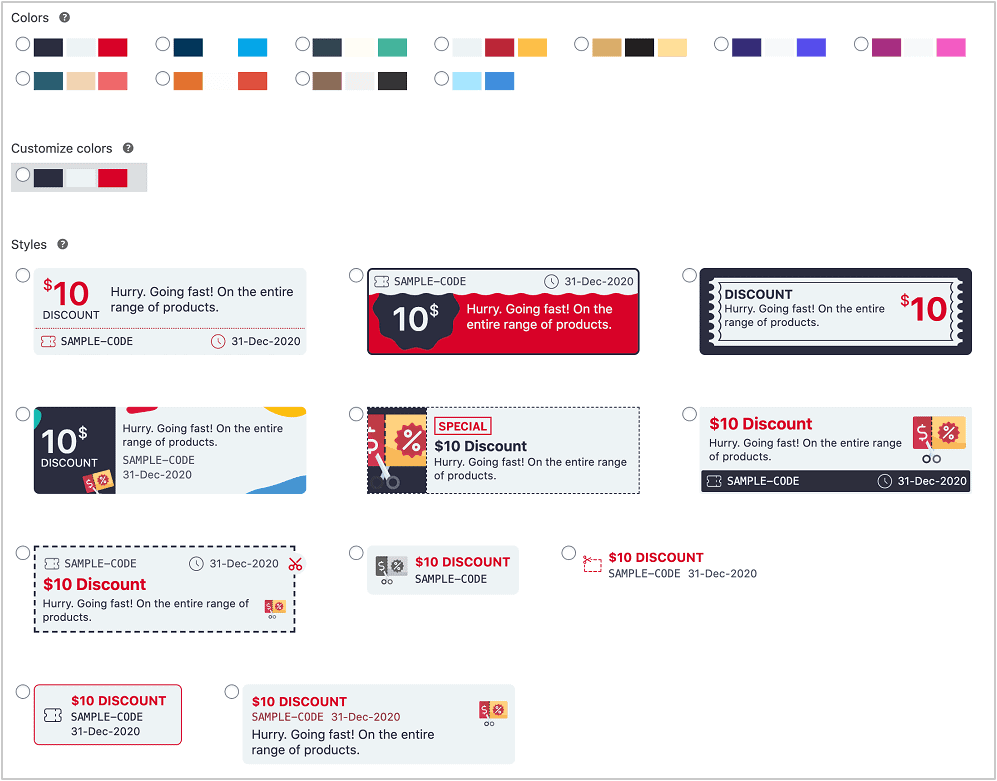 Major releases / improvements in Smart Coupons –
Beautiful new designs and color schemes for coupons
Display coupon as a storewide notice (no need to use other plugins, this is great for sitewide sales)
Ability to schedule coupons by time, grouping coupons by categories, automatically applying coupons, applying multiple coupons from URL
Restrictions based on product taxonomy
Lots of other performance, user experience, tax related and compatibility updates
And if you talk about other StoreApps products, all are compatible with the latest version of WooCommerce.
Now, let's see some marketing and SEO aspects.
What gave us breakthrough sales in 2020 – Lessons learned from site design, SEO changes that will work in 2021 and beyond
Let me tell you, nothing happens overnight. You need to be bold to make decisions. It's all experimentation and learning.
Here's what major things we did in 2020, keeping in mind it should also work in 2021.
Feel free to use the below tactics on your store and you'll see positive results.
Site cleanup for technical SEO rankings
More the fewer traffic-generating pages, the more you'll be pushed down in Google rankings. So better to get rid of these pages or posts. Either merge them with good content or delete and redirect them.
Not just this, but also the URL structure, removal of duplicate content, crawling and indexing, etc.
With 100s of posts and pages, duplicate content and unstructured data, we needed to fix technical SEO.
Even, Google's John Mueller stressed on technical SEO and other insights for 2021. So focus on that.
And yes, it works. After 45 days, we saw a surge in traffic.
After the cleanup, we were left with important pages to improve. So we need to focus on the copy and design for better conversions.
Copywriting + New CSS design
The golden rule – Design engages, copy converts.
All you need is to try for the perfect combo of the two.
We focused on content and here's how to organize your sales pages for a converting one –
Hero section – Mention the biggest USP of your plugin along with a short line description covering major keywords and an image. You want to rank in Google as well
Highlight pain points – Mention problems users faces and then pitch your plugin
Mention benefits / features of your plugin with screenshots
Add reviews
Pricing and Add to Cart / Buy Now link buttons
With copy done, needed to align this copy in a design.
So, we went for the Tailwind CSS for our website. The advantages of using Tailwind are that it is super customizable, device responsive, which will make you fall in love with the pages.
To be precise, you get a neat, clean and highly engaging webpage. Have a look at some of our revamped pages –
Result – A boost in traffic by 17%, time spent increased by 25% on page, bounce rate decreased by 7% and conversions up by 30%.
Design, copy, SEO is done…now let's talk about emails.
What worked in email marketing
Email segmentation – Based on your products, pitch content only to relevant people and achieve open rates above 50%.
For Newsletter emails, use the following words to trigger open rates – WooCommerce plugins, Last, Cyber Monday, Exclusive, [Important], [2021 special]
Cart recovery emails – Urgency in subject line, and max two emails. Here's the case-study as to what works
What triggers click-rate –

Focus on one call-to-action
CTA aligned with the email content
CTA as a link compared to a button
Short content, short sentences, no paragraphs
Link to good WooCommerce and WordPress plugins and sales hacks
Other than these, we tried some social media promotions, influencer outreach, flat discount offers and that too was successful.
We urge you to try all of these and see your sales soar.
Life lessons learned during pandemic
Well, the pandemic has impacted our personal lives as well. Some good takeaways from here-
The year was all about being happy in what we have than craving for what we don't require
The year brought us close to our family and loved ones.
Change is inevitable. If you don't adapt, you can't survive. Be it work from home, video meetings, phone calls, it's now a part of our life.
Stressful and tough situations make us stronger
Don't let your passion die. Be it dancing, singing, cooking, anything you missed since years…continue doing it as a side gig. Can turn out to be an exciting business opportunity.
Do workouts, meditate…you can't afford to lose fitness
Plans for 2021
We like surprises. I hope you do. So let me not spill the beans now. But there's one thing I can't resist from telling you.
It's a new plugin launched by our sister brand Icegram, called Marketing Automation.
Highlights of the plugin –
Send welcome emails
Send newsletter broadcasts
Automate follow-up sequence mails
Maintain product-specific audience lists
Unsubscribe customers if they refund or cancel
Access high-converting email design templates
Learn more about this marketing plugin
Wow! A thunderous start for 2021. You can guess how the entire year will turn out to be. I'll update you as and once things roll out. Your life will be better and that's a promise.
Finally, ending 2020 on a positive note
When solving problems for people is the priority, it will always end up on the positive side. Happy customers, and happy us. We're blessed to achieve all the things that we did and we will continue to thrive for more.
That experience, reviews, the satisfaction we feel at the end can't be typed here. And we are looking for more of it in 2021.
We hope 2021 will bring new hopes and joy in your life. Cheers to a glorious 2021 ahead!