A few days back,I was approached by one of our client's on our Support System. She was facing an issue figuring out how to sell fixed denomination gift cards on her store. I assisted her throughout the process and I think it can be an issue faced by others as well.
So here's a short documentation of "How to Configure a Jigoshop Product to sell fixed denomination Gift Cards  using Jigoshop Smart Coupons "
Step 1: Create a reference Gift Card
Create a new coupon using 'Add coupon' button from Jigoshop -> Coupons
Enter a name. (Tip: Name of this coupon should describe purpose of the coupon.)
Select 'Coupon Type' as 'Store Credit / Gift Certificate'
Keep 'Coupon Amount' EMPTY
Enable 'Pick product's price' under 'Smart Coupons Data'
Step 2: Create product for selling Gift Card
Create a new product using 'Add new' menu from 'Products' menu
Enter product's name. (Tip: Product's name should describe product. e.g. 'Gift Card')
Go to 'Product Data'.
Select 'Product Type' as 'Simple' or 'Variable' as per your requirement. (Tip: If you want to sell only one gift card of fixed amount, choose 'Simple', if you want to sell multiple gift cards of different but fixed denomination, choose 'Variable')
(For variable product) Make sure you've added attributes & terms beforehand to represent different denominations
Select attribute you are going to use as denominations from 'Attributes' tab
Enable 'Is for variations' & enable required denominations
Save the product.
Now, move to 'Variations' tab
Add variations as per your requirement.
Select 'Denominations' & set appropriate price for it.

Add variations for each denomination & set appropriate price

Save the changes.
Now, move to 'Smart Coupons' tab
Set other attributes & fields of products as per your need.
Save the changes.
Your product to sell gift card is now ready!!!
Lets walk through the process: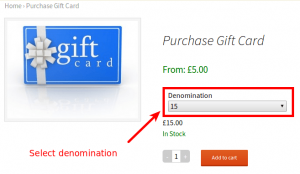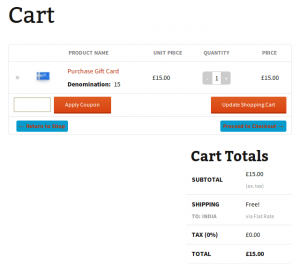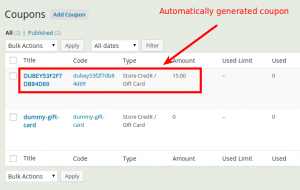 Hope this was helpful!
Feel free to give your feedback & suggestions in comment section below or from contact us form.