WooCommerce Smart Coupons
The best solution for flexible coupon management
WooCommerce Smart Coupons is the most popular and easy-to-use coupons plugin to create, issue and manage everything around coupons, credits, and gift cards. 10,000+ customers, 5+ years track record, reliable plugin.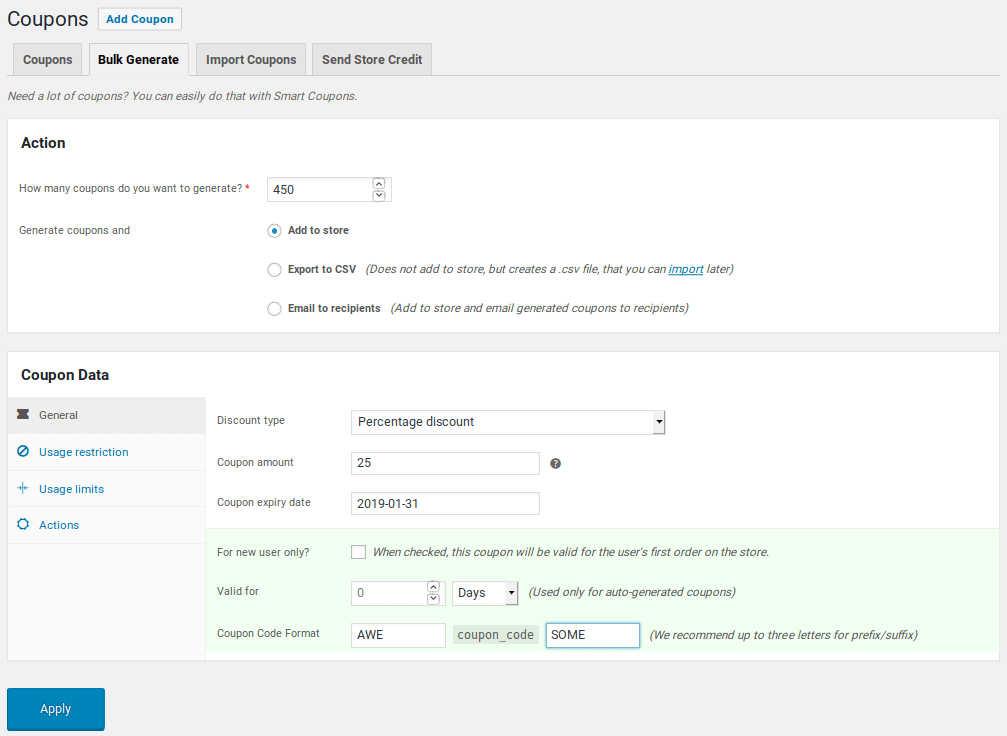 ---
WooCommerce Smart Coupons development story like – From rags to riches…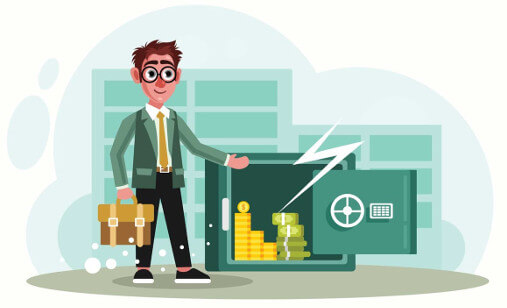 This dates back to the 2012 holiday season. We wanted to drive sales for our new products but to no success.
Now, everyone loves to get more than what they pay for. So, we got the idea to send discount coupons to existing customers with unique coupon codes for each customer.
Before going ahead, we realized a big problem – manual coupon creation and dispatch with traditional WooCommerce coupon system.
The process was to create a coupon, enter a unique coupon code, setup all coupon options, restrict the coupon to customer's email and then save. That too for a list of thousands.
In addition, it also needed to keep a track of all this and send emails to customers – ensuring nothing goes wrong. And doing this could take days.
Sheer frustration, mental stress and waste of time.
So how did we solved the above problem?
By creating WooCommerce Smart Coupons!
It And yeah, we also recorded the highest ever sales that season!
Top 12 benefits people get using WooCommerce Smart Coupons (Makes it the best-selling coupons plugin)
Gift Cards / Store Credit
Purchase and send gift cards / credits / vouchers to yourself or friends with custom messages on their birthdays, anniversaries or special occasions.
Automatic bulk coupon generation and dispatch
You can generate thousands of coupons at once, email them to customers, add them to WooCommerce, export to CSV to share with partners. Or import via CSV.
Comprehensive Store Credit system
Customers can maintain, top-up and purchase from their fund balance. Grows customer lifetime value.
1-click coupon use
Smart Coupons plugins enable you to show available coupons on Cart & My Account page and gets applies with a single click. No need to remember or type codes.
Issue coupons on product purchase
Sell gift vouchers or give a discount on other products on purchase of one product. Great for upsells, cross-sells, downsells and to encourage repeat sales!
Embed with shortcode
Handy coupon insertion tool in content editor and full design control via CSS. Also get beautiful coupon designs to show on your site.
Import – Export
Migrate coupons from one store to another.
Subscription coupons
Allow coupons to pay for subscriptions – first time as well as renewals.
URL coupons
Pass a coupon in a link and automatically apply it.
Compatible with other WooCommerce plugins
Includes Subscriptions, Chained Products, themes and most others.
Totally self-managed
Automatic credit balance maintenance, automatic coupon removal on zero balance and more.
Tight security
Coupons / credits can be used only by the receiver.
There is a lot more to Smart Coupons though… View the documentation for detailed info on using Smart Coupons on your site.
---
Bonus: 6 Best strategies to 2x your sales using Smart Coupons
Strategy #1: Provide a never-expiring coupon during holiday season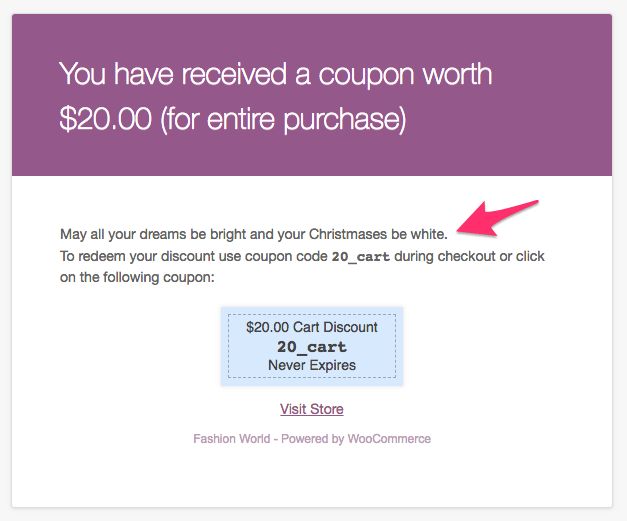 Make your customers feel special. Provide them with a coupon during holiday season which they can redeem anytime while making a purchase.
Strategy #2: Issue multiple coupons with one or more products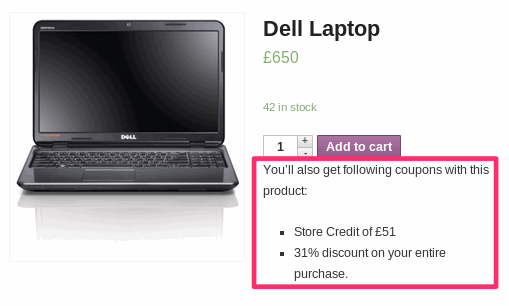 Example – You can issue a coupon of 10% discount on product A and another discount of 15% on product B.
Or, you can issue a store credit as well as a discount coupon on product A itself.
Strategy #3: Gift a free / paid product as a coupon

A very helpful feature to sell more, increase ARPU (Average Revenue Per User) and delight customers.
Using this WooCommerce coupons extension, you can offer a free or other valuable products along with the main product by linking the product with the coupon.
Strategy #4: Offer discount on high-end products on purchase of low-end products
Create a discount coupon and allow its usage only on a specific higher priced product. Link this coupon with a related lower priced product.
This encourages more people to buy the lower priced product and many of them will convert to a higher priced product as well.
Strategy #5 : Earn more money in advance
Consider a case where you offer a $550 credit coupon at $500. Here, you are giving an additional $50 store credit to your customers. Hence, the next time if a customer purchases any other product, he already has the $50 credit to redeem.
Here, acquiring $500 customer is more profitable at the expense of $50 credit.
Strategy #6: Issue store credit for refund
Using Smart Coupons, you can issue store credit of any amount to your customers.
If a customer is not satisfied at the first purchase, you can issue him a store credit to bring him back to your store and encourage him for his next purchase to compensate for earlier poor experience.
Hope you liked these applications. There are others as well and it's a guarantee they will surely turn out extremely valuable for your WooCommerce store.
---
Ready to achieve record-breaking sales?
Developers, store-owners and end-users, everybody love and rely on WooCommerce Smart Coupons plugin every-time to grow their sales, reward their customers and create loyalty.
Be it the holiday season, special events or occasions, look no beyond than Smart Coupons. It's your go-to solution. So get WooCommerce Smart Coupons and see your sales soar.