We've come a long way in 2019. A lot of hustle, tons of product improvements, testing different marketing strategies, developing a game… It's been a real ride!
And what's in for you? Some breakthrough lessons that can help you make 2020 a better one!
Also, a request to submit your response to our User Satisfaction Form. It's a 30 second survey, but will help us serve you better in 2020 and beyond.
First, the review…
Our Avengers – top four products in StoreApps portfolio
We love superheroes! And while I was thinking about the year, it felt like our plugins have lot of similarities with the Avengers!
Smart Manager is like Thor
Smart Manager matches Thor in terms of power and speed. Instant search, powerful batch update, ease of getting all WordPress post types in a single screen…Smart Manager is your reliable and powerful companion.
Here are our top improvements in Smart Manager from 2019.
Compatibility with top WooCommerce & SEO plugins
You can now manage lots of different types of content from within Smart Manager. Managing bookings, upgrading subscriptions, renewing memberships, changing focus keywords, etc. – you can now do it quickly, easily and in bulk, thanks to Smart Manager.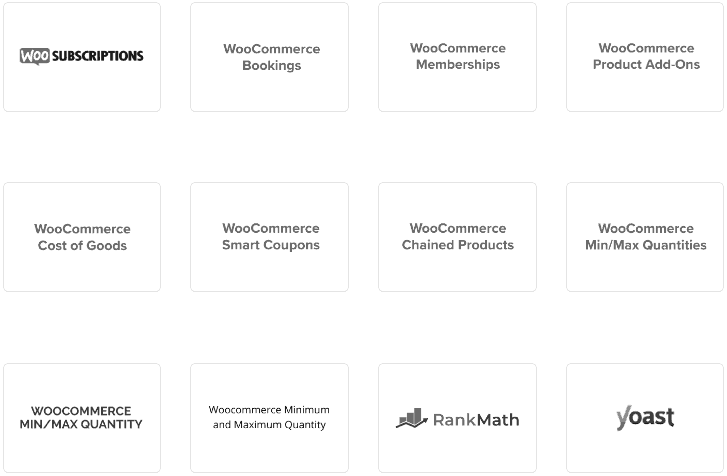 Smart Coupons + Smart Manager = Awesomeness
Want to search for all store credits expired and extend their expiry in bulk? Or modify the amount of many coupons in bulk? Or do you need to delete coupons based on a keyword? You can do that and much more with coupons with Smart Manager's Smart Coupons compatibility.
Here's a video about this.
Read more: Top ten ways to manage coupons using Smart Manager
More pleasant user experience
Infinite scroll to view all items
Color codes for status fields like Post Status, Product Stock Status, etc.
Searching enabled/disabled columns under 'show/hide columns'.
Inline updating 'Product Gallery Images' using media library.
Access Privileges – Give controlled access to non-Admin users for each dashboard.
Search and Replace any string for any field using batch update functionality.
Smart Offers is our Captain America
Cap says "I can do this all day". Smart Offers can get you sales on auto pilot all day, throughout the year.
During the year, we added:
Order Bumps for WooCommerce
A smart way to boost average order value. Make an offer on the checkout page to encourage users to buy relevant products by spending a few extra bucks. Learn more about order bumps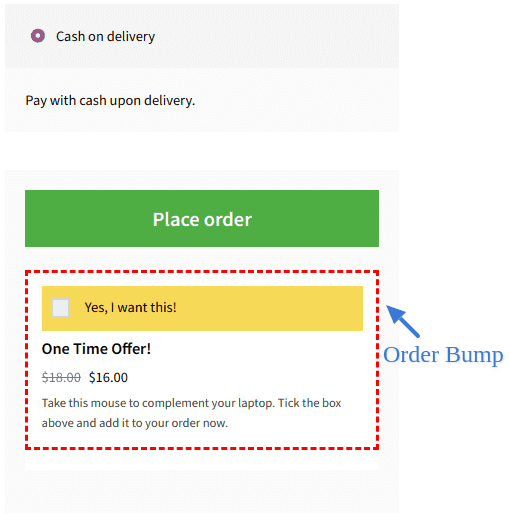 Compatibility with popular page builders
Smart Offers now integrates with these popular WordPress page builder plugins to help you create even more attractive offer templates.

Support for currency switcher plugin – Aelia
Whenever you show any WooCommerce upsell, cross-sell, BOGO offer using Smart Offers, the user will get a drop-down to select and pay in their preferred currency.
Multilingual with WPML
Now you can show offers any language you run your website in with WPML – Spanish, German, Chinese, Arabic or other.
One-click upsell for PayPal
Our plugin allowed one click upsells for other payment methods, but we added PayPal support this year too. So you can now show smart upsell offers and process payments in a single click. It's super cool tactic to nudge customers and encourage repeat purchases.
"OR" rule
You can now use both "AND" and "OR" rules in a single offer.
Offer Priority
You can now manually increase priority of offers you want to show first. This will override the default settings.
New rules for better targeting
Based on product attributes
Based on number of orders a user has placed
If user has purchased from a product category
Based on number of products in cart
We also wrote a detailed blog post to set-up different types of offers – BOGO, upsell downsell offers in a funnel, giveaways.
Affiliate for WooCommerce – our new plugin – can be your Hulk
Affiliate for WooCommerce enables you to quickly set up your own affiliate program on WooCommerce. It works silently, but as your affiliates grow, the impact on revenue is really huge. That's why I think it can be your Hulk!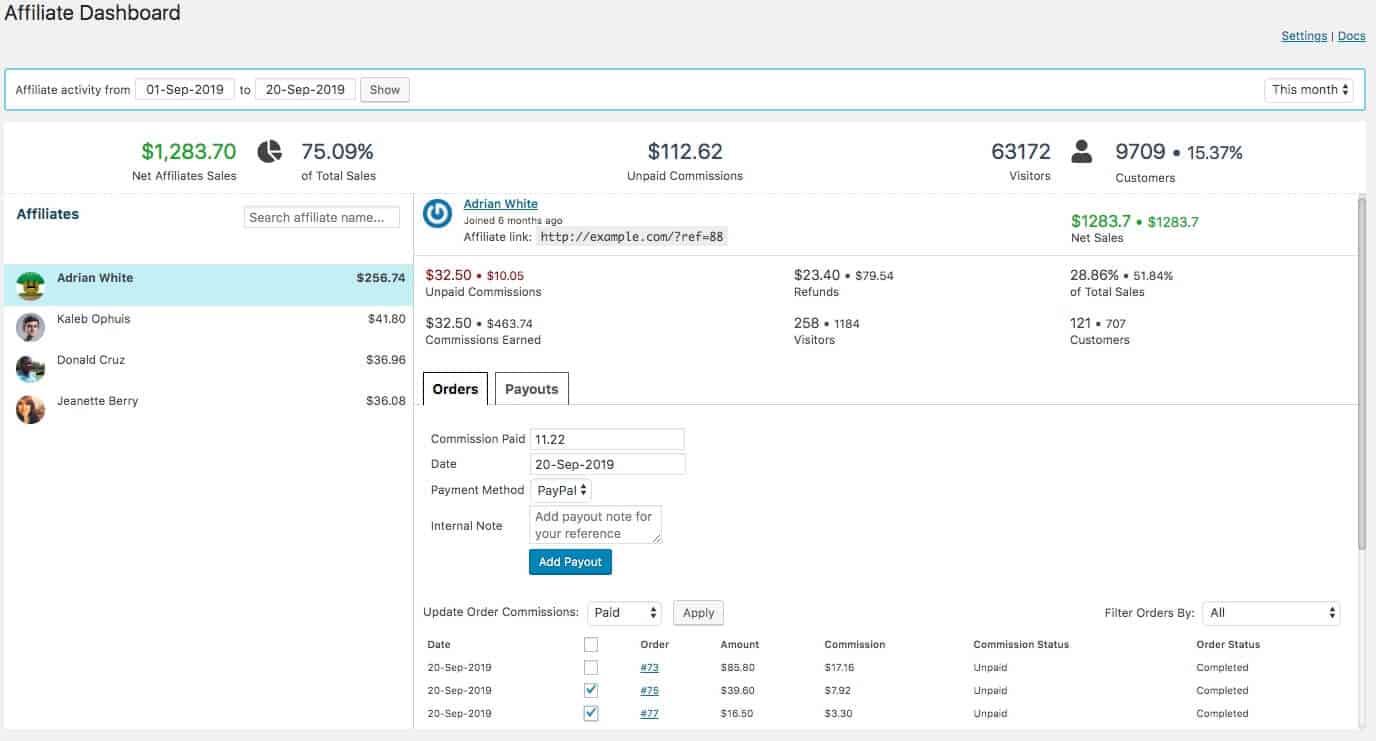 We launched Affiliate plugin on WooCommerce.com, and it quickly became one of the fastest selling new plugins there. Due to its simplicity in usage and effectiveness.
BTW, if growing partnerships and affiliates sales is on your 2020 plan, you surely want to get Affiliate for WooCommerce plugin ASAP.
Finally, our Iron Man – Smart Coupons for WooCommerce
Smart, genius, crowd-favorite… Smart Coupons is an all-in-one coupon solution for WooCommerce.
And we continued improving it throughout 2019.
Show / exclude coupon based on product attributes
Set a maximum discount limit on a coupon. E.g. Get 50% off – but up to $100.
Set coupon to expire at specific time – say 11:59PM.
Giveaway a product for free when using a coupon
Sell store-credit of higher amount at a low price. Example – Get $500 store-credit at $400.
Schedule delivery of coupons
Restrict coupons based on payment methods, shipping method and location.
View more updates regarding Smart Coupons
Updates in other plugins
Express Login for WordPress & MailPoet integration
WooCommerce Subscriptions support added to Email Customizer For WooCommerce plugin
Amazon like 'Save for later' link on each cart item added to Save for Later For WooCommerce plugin.
Two new readymade templates added to Custom Thank You Page for WooCommerce plugin
Launched affiliate program for customers. If you haven't, become our partner today.
Compatibility of our plugins with the latest versions of WooCommerce
Our latest product: Demon
The latest product from StoreApps team is a card game called Demon!!

Uh? Why would a WooCommerce development company make a game?
Because we want you to create memorable memories with your loved ones!
Demon has been a 500+ hours effort… but when I see people playing it, loving it, enjoying it – it makes it worth all those efforts!
We've been giving away Demon at WordCamps, and we will give it at upcoming WordCamp Asia as well.
Demon game – how to play, backstory and more
Marketing experiments and lessons from 2019
You know marketing is a trial and error game. Expect the unexpected. Some hit the bull's eye. Some missed the target completely.
Here are our top major marketing experiments we performed for 2019. Read it carefully, especially the summary of all the lessons below. It will be of immense help to you in 2020.
Cart abandonment email improvements yielded 180% better sales
We weren't paying much attention to cart abandonments earlier. We tweaked our emails this year, and saw a whooping 180% better sales revenue from these recovery emails.
Here's our detailed blog post about what gave us such breakthrough results.
3X traffic on WooCommerce deals roundup page
We curated 80+ deals for WooCommerce & WordPress at one place for Black Friday 2019 season. Plugins, themes, hosting, etc.
But what made it different from other roundups was we told users why they should grab a particular deal. And the rest is magic. More than thousands of visitors compared to last year on the same page.
2X traffic on evergreen content
How-to articles, best plugins based on a high-volume keyword are great content that attracts traffic and converts.
Our major successful articles for 2019 include:
Keywords in bold in the above list.
Successful Influencer round-up in the first attempt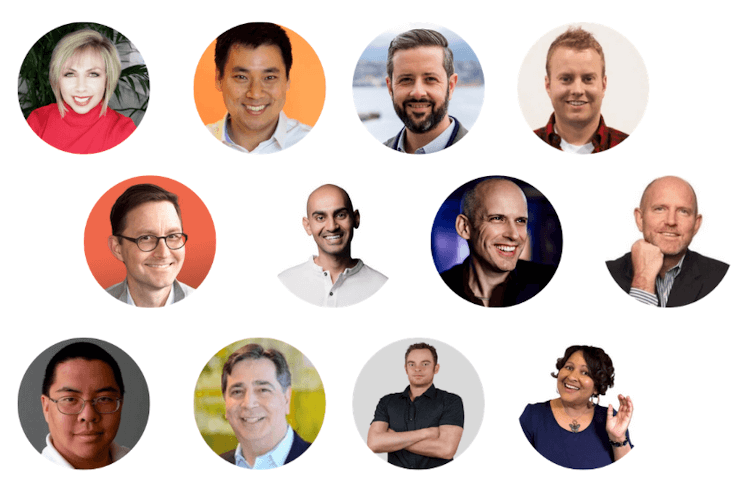 Yes. People like round-up posts. More if they see influencers' name.
Now approaching them is a daunting task. But if successful, you know the results! We being no exception.
13 Conversion Rate Optimization strategies from influencers like Neil Patel, Larry Kim and others
Split testing using Google Optimize
Google Optimize is a good tool to perform split-tests and its FREE as well. We wanted to perform experiments on sales pages to test what works and what not –
Long sales copy vs short sales copy
Test of headings and CTA buttons
Images vs videos
Email segmentation
As always, segmented emails perform better than sending the same email to all. Another advantage is you can test your email when two segments are having a similar audience.
Facebook Ad
We tried Facebook Ad for the first-time ourselves. Honestly, we got some likes and shares on the Ad but hardly any conversions. However, it's a great learning curve.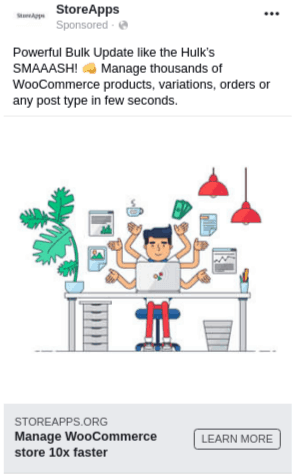 Video marketing
A difficult process. But that's what is going to be the driving factor for traffic conversion.
Many of us may be too shy to face the camera. That's bad. But worse are the retakes, sound and light adjustments and scripts.
So, instead, better go for how-to's videos. You just need to have a screen-recording. That will work well.
Partnership for holiday season, going beyond discounts
This was a BIG BONUS for users. We partnered with some popular plugins for a giveaway this holiday season. Users purchasing above $49 from StoreApps got partner plugins worth $450 absolutely FREE!
What an insane deal!
The motive behind doing this was to offer great value for FREE! And to get more qualified leads.
Last but not the least…teamwork
Of course, this is not one man's job. You need a team(s) to support you. The team members should support each other. Above all, you need to have a clear vision of what you want to achieve; long-term and short-term goals.
All that stand-up meetings, brainstorming, debates will bring out ideas. That will lay the foundation for planning, execution and results.
The biggest stepping stone to success!
That brings to the end
Those were some major achievements and lessons for 2019. 2020 is gonna even better for you and that's our promise.
So, how do you find this post? What positives you'll take and which area you'll choose to target first? Which is the best lesson you found today?
Eagerly waiting for your comments.
And do fill this User Satisfaction Form.
Best wishes for 2020! Taadaa!