This bundle has been retired. If you have an active license for this bundle, you can continue using it. To view our other products, click here.
Ultimate WooCommerce Plugins Bundle – StoreApps Elite Club
$850 worth plugins

at just $249
StoreApps' Elite Club Membership is the best WooCommerce plugins bundle to get hassle-free store management, grow sales, reduce abandonment and retain customers.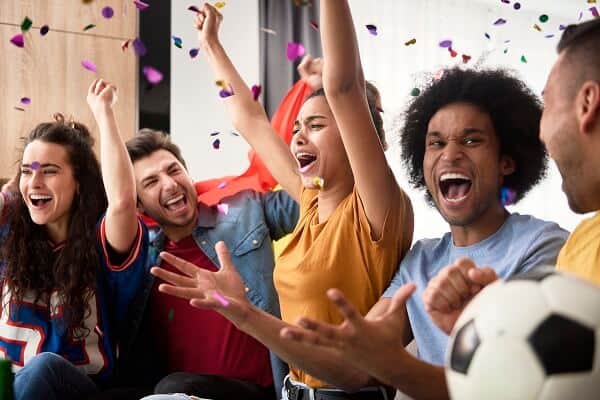 16 WooCommerce plugins to grow your business
Whoever you are, whatever may be your store size…if you aim to scale your business, all you need is this WooCommerce bundle.
Bulk edit and manage products, orders, users, coupons, any WordPress post type. 10x productivity and efficiency gains.

Build automated sales funnels and special offers with up-sells, down-sells, BOGO, order bump and more. It's a money-spinner.

Quickly create any combination of variations from attributes and batch update using differential pricing.

Enable Direct or One-Click checkout. Convenience for customers + higher conversions for you. Must have!

Simple yet effective product licensing solution. Automatically issue serial keys, validate and manage them easily.

Save time. Automatically move orders to "completed" state instead of "processing".

Customize order complete / thank you page for each product or for the entire store. Offer help, on-board users or make up-sells.

Let customers pay what they want – without hurting your bottom line!! Setup automated min-auctions.

Easier switching between product variations – right from the cart. No need to remove / re-select / add to cart!

Nudge customers to buy using automatic product recommendations, or your own preset cross-sells.

Prompt visitors to cross the hurdle and buy by showing a list of products they were interested in.

Allow moving items from the cart to "Save For Later" list and vice-versa. Increase conversions and repeat orders.

Drop abandonment rate by removing unnecessary steps from the checkout process for virtual and downloadable products.

Create special, secure, self-expiring automatic login links for users. No username/password needed.

Simpler solution for recurring business – let customers renew purchases manually – at special prices.

Allow only one quantity to be purchased. Great for services, digital products and exclusive items.
Achieve more, a lot more…Benefits of Elite Club Membership
Our plugins are designed in such a way that both your customers and you can reap the benefits. And make lives better!
Higher conversions and revenue per customer

Reduce cart abandonment, increase average ticket size, lifetime value per customer and overall conversion rate with these plugins. Moreover, grow your profits effortlessly.

Unique store administration and productivity features

Spend dramatically less time on repetitive and mundane store management activities. Bulk manage your store using a spreadsheet-like interface. Be more productive instantly.

Friction-free experience before and after checkout

Cut down distractions before, during and after the purchase with outstanding checkout experience and easier renewals. Convert one-time purchasers to loyal, lifetime customers.

Eliminate guesswork with insightful reporting

No more shooting in the dark. Readily useful insights related to store management, offers and more. Create success strategies, measure results, improve and multiply your profits.
3,00,000+ people rely on StoreApps' plugins
Would happily pay five times for these products. They are massive time-savers and revenue generators. Repeat sales on our store are up by 19.5%.

Jeff Smith
These products have saved me days of work! The support team is fantastic, their plugins make tedious tasks really simple and quick. Totally worth purchasing!
BB Cream Girl
First of all, StoreApps is a top-notch developer. The team is great. They give the best advice, answer queries and resolve issues very quickly.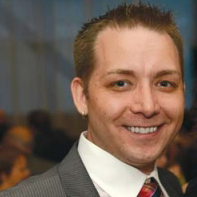 Craig Kuehner
Common questions
How will I get the plugins? How do I install them?

When you checkout and complete the order, you will be able to download the plugins. You can then install it in your own WordPress site. It works like all other WordPress plugins – but read this documentation if you need help. BTW, you can always download your purchases again by logging into our site.

What if I buy one year license and then cancel?

You can certainly do that if you wish. Cancellation is easy. But keep in mind that you are eligible for support and updates only if your license is active. So you will need to buy again at then prevailing prices if you cancel now and need updates later.

Can I upgrade / cancel later?

Yes. You can login to our site and manage your subscriptions easily.

Which plugins are included / excluded in the Elite Club?

Only the 16 plugins mentioned on this page are included. Other StoreApps' plugins that sells on WooCommerce.com are not included in the Elite Club.

What if I want a refund?

The Elite Club Membership is a heavily discounted offer. So there is no refund for it. However, as mentioned, you can cancel your membership at any time.

I have some other question. How do I contact you?

It's good to have questions! Reach out to us and we will answer them at the earliest.

What do you call someone with no body and no nose?

Nobody knows! But we're good people and passionate about solving problems for people like you. You're safe when you buy from StoreApps.
Buy with confidence – you're in good hands
You're buying from the best!

Rest assured that you will be well taken care of when you buy from StoreApps.

Top selling plugins for marketing and store management
Official WooCommerce and GoDaddy partner
Founded in 2011, one of the early Woo third party developers
40k+ customers, 300k+ users, millions of downloads
Consistent 5 star review ratings
WordPress community contributor, sponsor, speaker.

Friendly support from top quality developers

Our plugins are easy to use. We also have ample documentation. But whenever you need further assistance, you will get support from the same people who develop these plugins! We make sure you succeed!