StoreApps Elite Club Membership
The Ultimate WooCommerce Plugins Bundle Ever!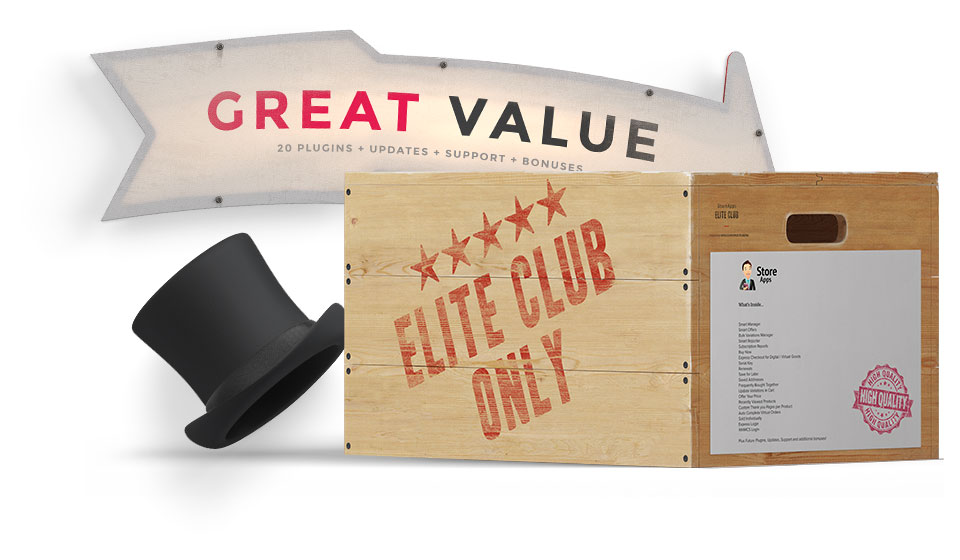 End to End WooCommerce Solutions
Smart Manager – Batch update, inline edit, bulk manage Products, Orders, Customers and Coupons. 10x productivity and efficiency gains.
Smart Offers – Build automated sales funnels and special offers with up-sells, down-sells and more. It's a money spinner.
Bulk Variations Manager – Quickly create any combination of variations from attributes and batch update using differential pricing.
Buy Now – Enable One or Two Click Purchases. Convenience for customers + higher conversions for you. Must have!
Serial Key – Simple yet effective product licensing solution. Automatically issue serial keys, validate and manage them easily.
Save For Later – Allow moving items from cart to "For Later" list and vice versa. Increase conversions and repeat orders.
Saved Addresses – Speed up checkout – let customers quickly choose a shipping address from a list of their frequent addresses.
Express Checkout For Virtual And Downloadable Products – Drop abandonments by removing unnecessary details from checkout process.
Frequently Bought Together – Nudge customers to buy more with social proof automatically, or your own preset cross-sells.
Recently Viewed Products – Prompt visitors to cross the hurdle and buy by showing a list of products they were interested in.
Custom Thank You Pages Per Product – Offer help, on-board users or make up-sells. Customize order complete thank you page for each product.
Renewals – Simpler solution for recurring business – let customers renew purchases manually – at special prices.
Update Variations In Cart – Easier switching between product variations – right from the cart. No need to remove / re-select / add to cart!
Offer Your Price – Let customers pay what they want – without hurting your bottom line!! Setup automated min-auctions.
Auto Complete Virtual Orders – Save time. Automatically move orders to "completed" state instead of "processing".
Sold Individually – Allow only one quantity to be purchased. Great for services, digital products and exclusive items.
Email Customizer for WooCommerce – Create and send beautifully crafted emails for your WooCommerce store.
Express Login – Create special, secure, self expiring automatic login links for users. No username/password needed.
250K+ people like you have already benefited from StoreApps plugins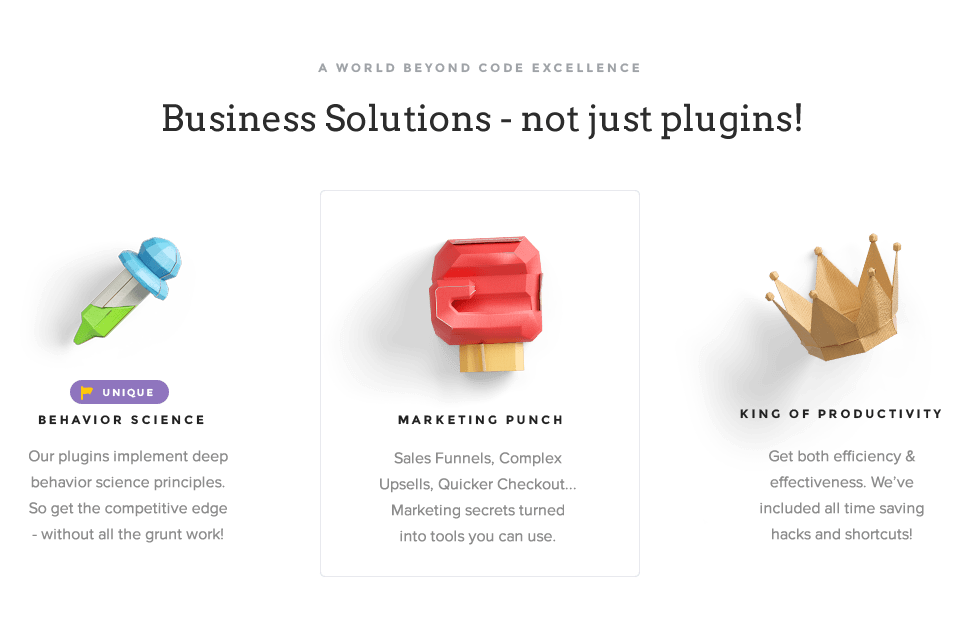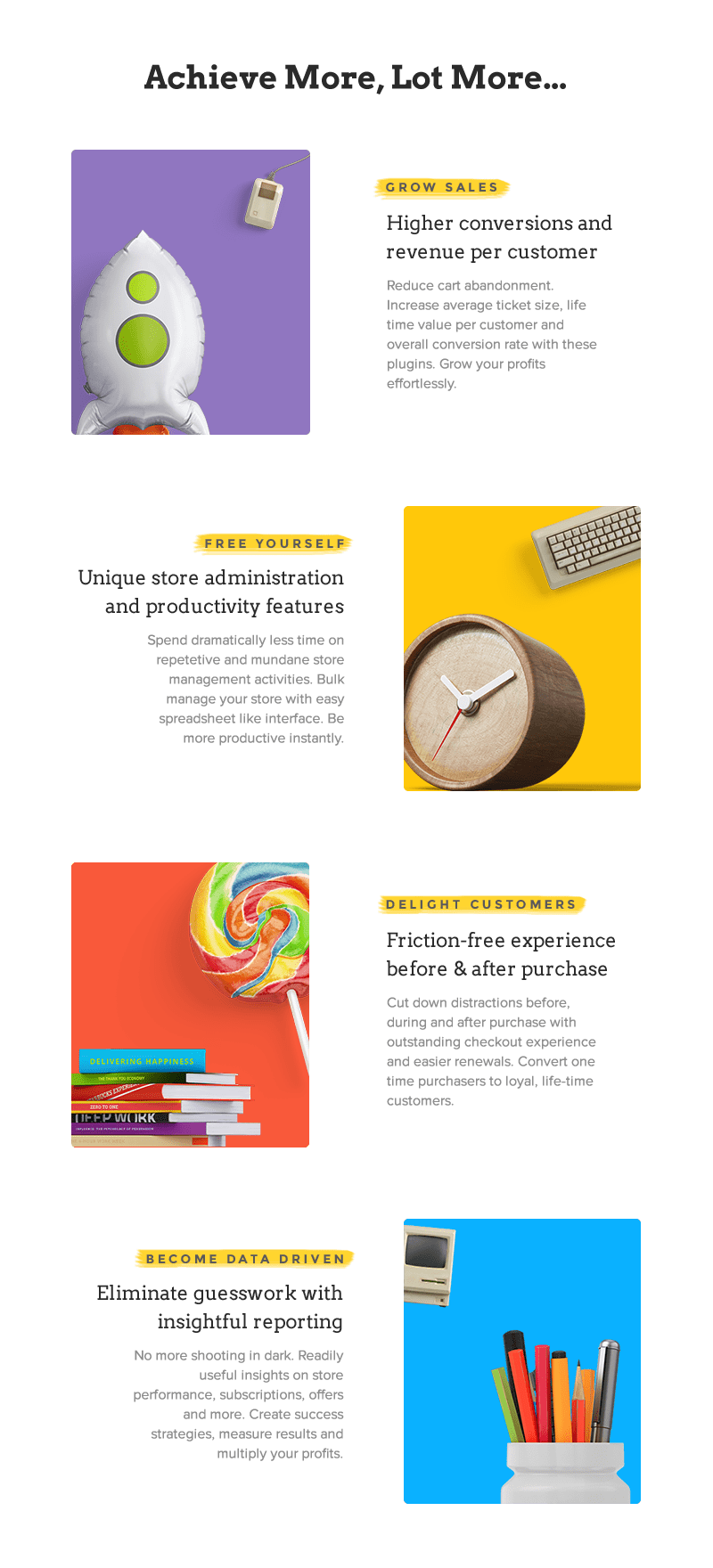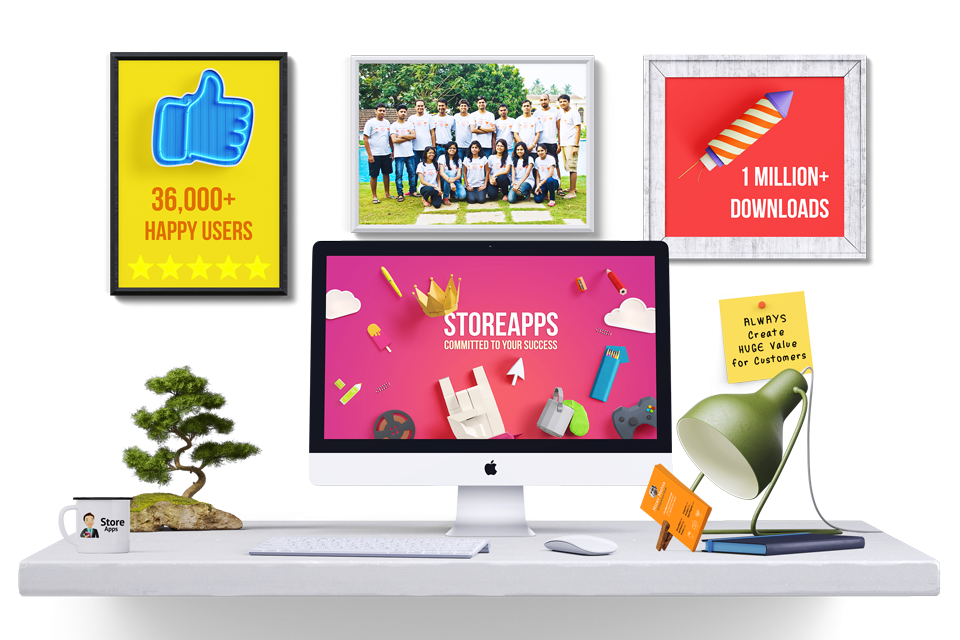 You can either spend $97 and buy a single plugin, or invest a little more and take the whole store. Most people recover their investment within first two weeks. But prices are going up. So make a powerful choice for yourself.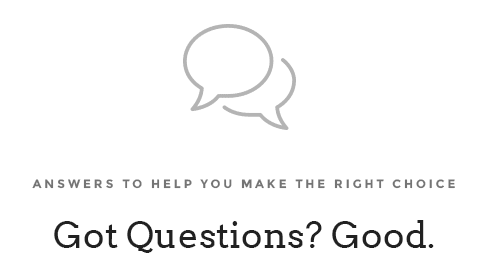 I already have a StoreApps plugin. What do I get with the membership?
You will receive all our premium WooCommerce plugins – 18 as of now. You will also get new plugins we develop. If your support/updates to the original purchase has lapsed, signing up for membership will renew and reactivate access to all these plugins.
You also get future updates and support.
Can I cancel the membership anytime?
Yes you can. Though we don't recommend you do it. In case you want to signup again, you will have to pay signup fees and annual fees at then prevailing rates.
What's the special price? What's the big deal about it?
If you were to buy all our plugins separately, you'd pay at least $982 for single site, $1692 for 5 site and $2932 for 25 site license. With this special bundle, you are getting them all for a whooping 75%+ discount.
Can I get a refund?
No, as this is a heavily discounted offer there is no refund possible. However as mentioned above you can cancel your membership at any time.
Let's Recap the Offer…
18 Premium WooCommerce Plugins from StoreApps
Updates + Support + Future Plugins included
Special prices as low as 18 plugins for the price of one
Grow Sales, Delight Customers, Free Yourself and Become Data Driven…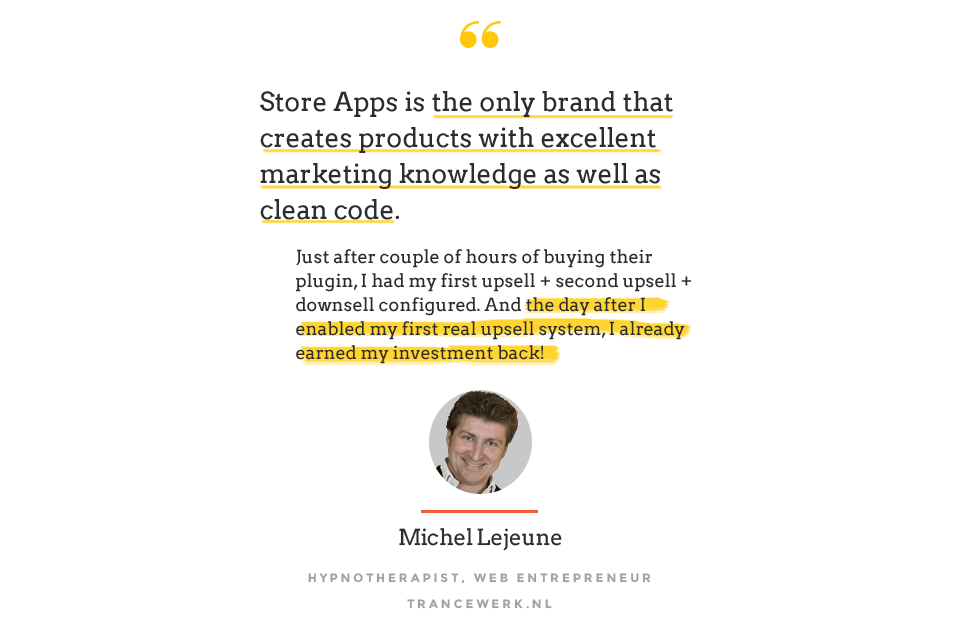 ---
Supported by real developers
Yes, you will get support from the same guys who develop these plugins! We want to make sure you succeed!

Bestselling products · 35k customers · 250k users · 7 years track record
Official WooCommerce developer · WordPress community contributor
You won't go wrong with StoreApps!!